NEWS

2.28.19

We love working with Erin and Romeo!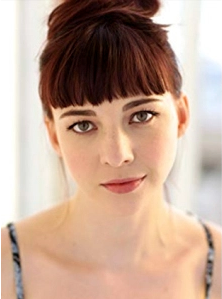 'STRICTLY BUSINESS' Appearance

Listen to Christina's appearance on the latest edition of Variety's 'STRICTLY BUSINESS' podcast.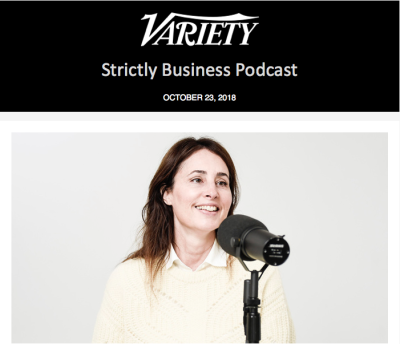 We are very excited to be working with YouTube, ITV Studios America, and Theresa Rebeck. More to come!
    


​

​​7.9.18
   

Chrisina appeared last night on CNN's docuseries The 2000's last night to talk about Mad Men, Breaking Bad, and the Golden Age of Television. Make sure you tune in for this amazing series every Sunday at 9pm EST!  
MAYOR'S OFFICE OF MEDIA & ENTERTAINMENT EVENT: WOMEN BEHIND SERIES TV - GETTING YOUR PROJECT GREEN-LIT

Come hear from Christina and other successful women in entertainment at Monday's Media & Entertainment Event hosted by the Mayor's Office of New York City!

Monday, September 25, 2017
6:30 – 9:00 PM
Made in NY Media Center by IFP
30 John Street, Brooklyn, NY

Learn from the women that have shattered the glass ceiling and are among the few making decisions about what we see on television. Women television executives discuss the various stages of development. Hear how to successfully launch and sustain your creative career in television.


Christina will be joined on this panel by Shari Levine (EVP, Current Production, Bravo Media), Tracey Scott Wilson (Supervising Producer, The Americans), and Sarah Condon (Executive Producer at HBO).  The panel will be moderated by Kai Falkenberg, First Deputy Commissioner, NYC Mayor's Office of Media and Entertainment.


NORTH FORK TV FESTIVAL PANEL FEATURING CHRISTINA WAYNE - SOLD OUT

Tickets for the Producers' Panel at North Fork TV Festival are now sold out!  The event will start at 12:45 on Saturday, September 9th at the festival in Greenport, NY.  Christina will be joined by Janine Sherman Barrois, showrunner and Executive Producer of CLAWS, and Sarah Treem, the co-creator and showrunner of THE AFFAIR.  If you have a ticket, we look forward to seeing you there!
I'M DYING UP HERE PICKED UP FOR A SECOND SEASON BY SHOWTIME

Showtime has given a 10-episode order to I'M DYING UP HERE for its second season!  The show, following the struggles of aspiring standup comics, will return in 2018 on the premium cable network.
NORTH FORK TV FESTIVAL ANNOUNCES SPECIAL EVENTS, SCREENINGS & PANELS

Christina will be a panelist at the North Fork TV Festival on Long Island this September!  For tickets and more information, head to: 
http://www.broadwayworld.com/long-island/article/North-Fork-TV-Festival-Announces-Special-Events-Screenings-Panels-20170811
I'M DYING UP HERE - FIRST FIVE EPISODES AVAILABLE FREE NOW

Showtime is offering the first five episodes of I'M DYING UP HERE for free on their website, SHO.com , so that you can get caught up on all of the action so far!  Binge now before they disappear.
TOMORROW WILL BE TELEVISED INTERVIEW

LISTEN LIVE NOW - TOMORROW WILL BE TELEVISED INTERVIEW

I'M DYING UP HERE - WATCH NOW ONLINE

Head to Showtime.com or Youtube to watch the full pilot of I'M DYING UP HERE now, ahead of the official premiere on June 4th at 10pm.  This sneak peek is available for free, so be sure to check it out soon!
'I'M DYING UP HERE' UPCOMING PREMIERE

Our series I'M DYING UP HERE will premiere on Showtime on June 4th at 10pm!  Keep an eye out for promos like the poster below as the date approaches.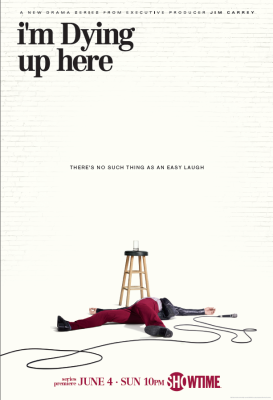 TELEVISION SCHOOL IS LIVE!

We're excited to announce the launch of www.televisionschool.com - an online school devoted to teaching both the creative and business aspects of television to anyone who is interested in working in entertainment.  Watch the trailer below and head to the official website to watch the first episode free and enroll!
​